Solarwinds MSP Manager

Make Running an IT Service Business Look Effortless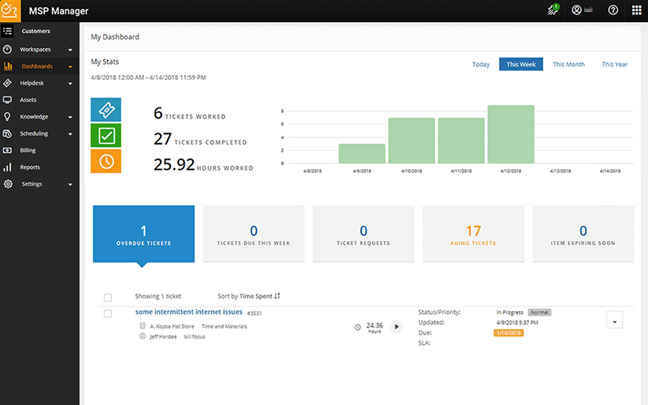 Overview: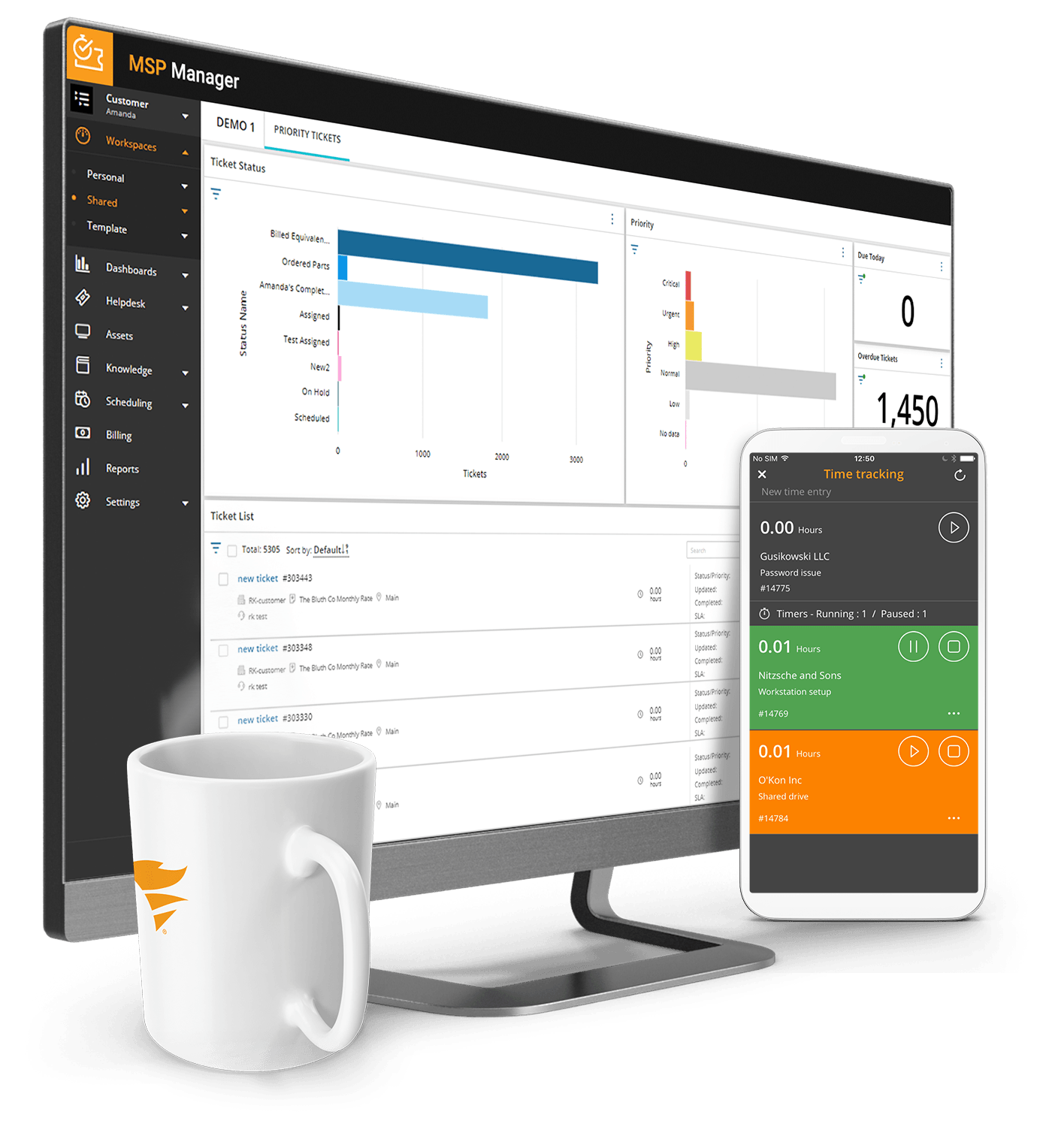 Help Desk Software That Gets Out of Your Way
You're in this business to make money (and to provide outstanding IT service). Yet, too often, help desk software eats into profits by tying engineers up in overhead.
SolarWinds MSP Manager breaks this pattern by giving you the ability to capture the critical elements you need without bogging you down in minutia. MSP Manager integrates with RMM to help provide everything small- and mid-sized MSPs need. It enables you to deliver prompt and proactive service, allocate resources effectively, and efficiently bill customers—with reliable, defensible invoices for faster approval, all from a unified solution. MSP Manager helps you provide value that keeps your clients loyal with features like:
Intuitive, lightweight ticketing
Seamless workflows with RMM integration
Batch billing exports
Customer and knowledge management
Mobile applications
Interactive dashboards
Scheduling
Branded customer portal
And more
Benefits: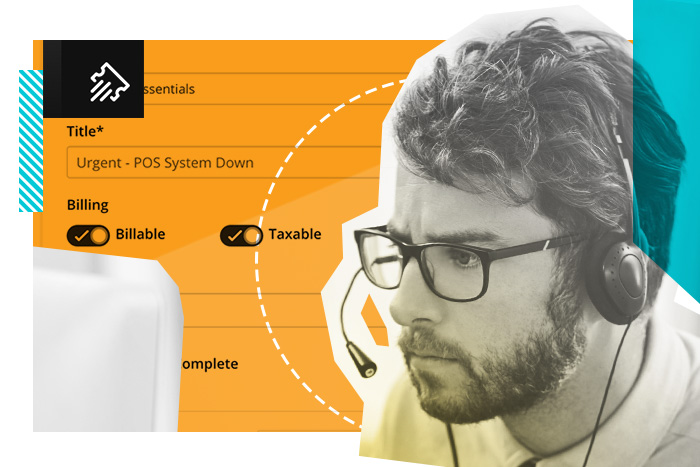 Quick, Efficient, and integrated Ticketing
Every nonbillable moment an engineer spends adding unnecessary details on a ticket costs your business. And over time, those costs can really add up. MSP Manager provides a quick ticket feature that you can access from any screen whenever you need it. It captures the essential information, like the customer's name and service items as well as the ticket details, then lets you get back to work in seconds. When combined with RMM, any new user, customer site, or asset you add in RMM will automatically appear in MSP Manager. Create, close, and add time and notes to any ticket, right from the RMM dashboard. That adds up to radically improved efficiency—and more profit for your business.
---
Better Service from Anywhere
MSP Manager and RMM run on the worldwide network of Microsoft Azure, so you can access network, device, and ticket information from anywhere. Utilize the full power of integrated MSPM and RMM wherever you are.
Take MSP Manager on the road with the MSP Manager mobile app. From the app, techs can open and work tickets, track their time, view customer information and ticket histories, access device details and passwords, and much more. And you can even set up push notifications to immediately alert technicians when a ticket is assigned to them or an issue status changes.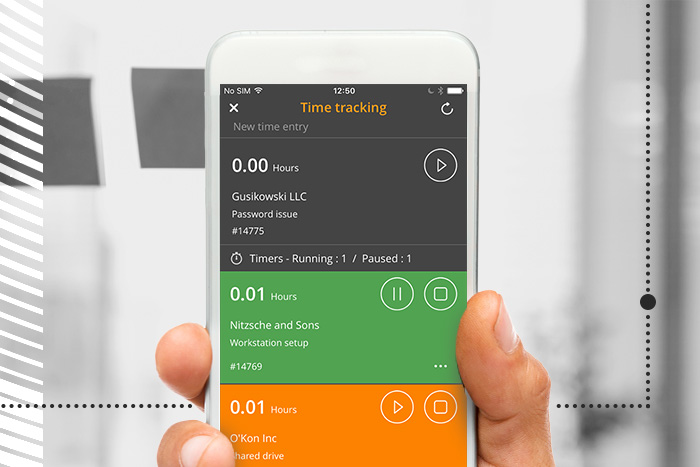 ---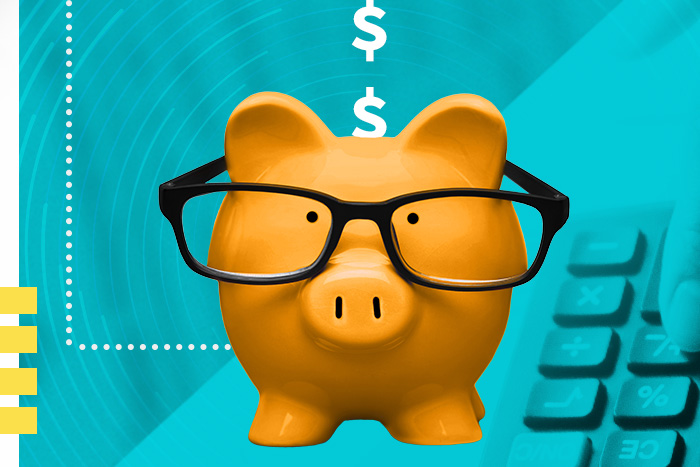 Simplify Your Billing
How long does your staff spend invoicing and billing? A few hours? Days even? MSP Manager helps cut down your billing time. It tracks every billable moment, lets you apply the correct contract rates and, when the time comes, makes it simple to batch export invoices directly to your accounting software.
---
Flexibility and Scalability
To take your business to the next level, you need to see where you are—so you can see where you are going. Integration-based features with MSP Manager and RMM are built to give you greater visibility for strategic decision-making to help you grow.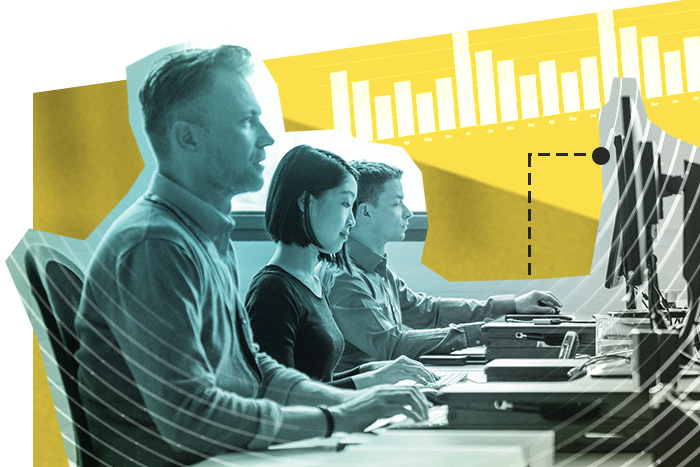 Get in touch with a Solarwinds Solutions Specialist today to Learn More!