Solarwinds Remote Monitoring and Mangament

Get a comprehensive set of RMM tools to efficiently secure, maintain, and improve your clients' IT systems, all from one dashboard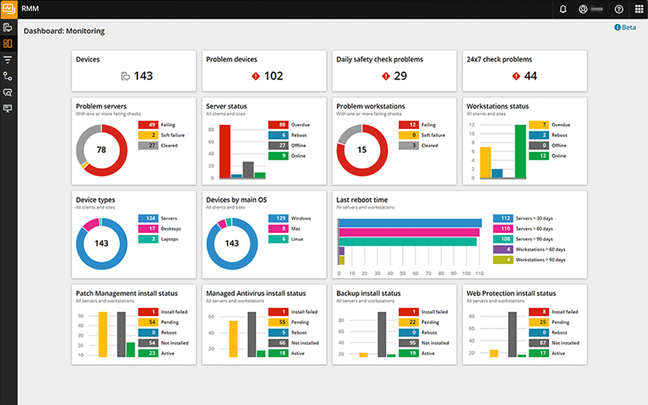 Overview:
The SolarWinds RMM platform offers IT service providers solutions to conquer IT complexity, increase productivity, and safeguard their IT environment. Start Monitoring Devices in Hours with a Solution That Will Grow with You for Years.
Internal IT departments are facing more pressure than ever before. Adding new devices and keeping up with changing technology creates greater network complexity and greater risk for potential security breaches. Resource- and budget-constrained IT departments have to overcome limited visibility, multiple disparate point solutions, and operational drag to meet that demand.
SolarWinds RMM helps IT support teams bring complex networks, processes, and disparate solutions under control by helping teams manage, monitor, and secure their entire network from a unified webbased console.
The RMM platform comes with comprehensive tools to efficiently secure, maintain, and improve IT. There is no requirement for any onpremises application, as RMM encompasses the SaaS model, with no costly appliances or specific requirements for you or your end users.
With a broad portfolio of tools designed to integrate with the platform, you can customize your platform solution to meet your organization's needs. Finally, SolarWinds understands security is key. That's why RMM also offers a comprehensive suite of best-in-class security services delivered as part of the single integrated platform.
---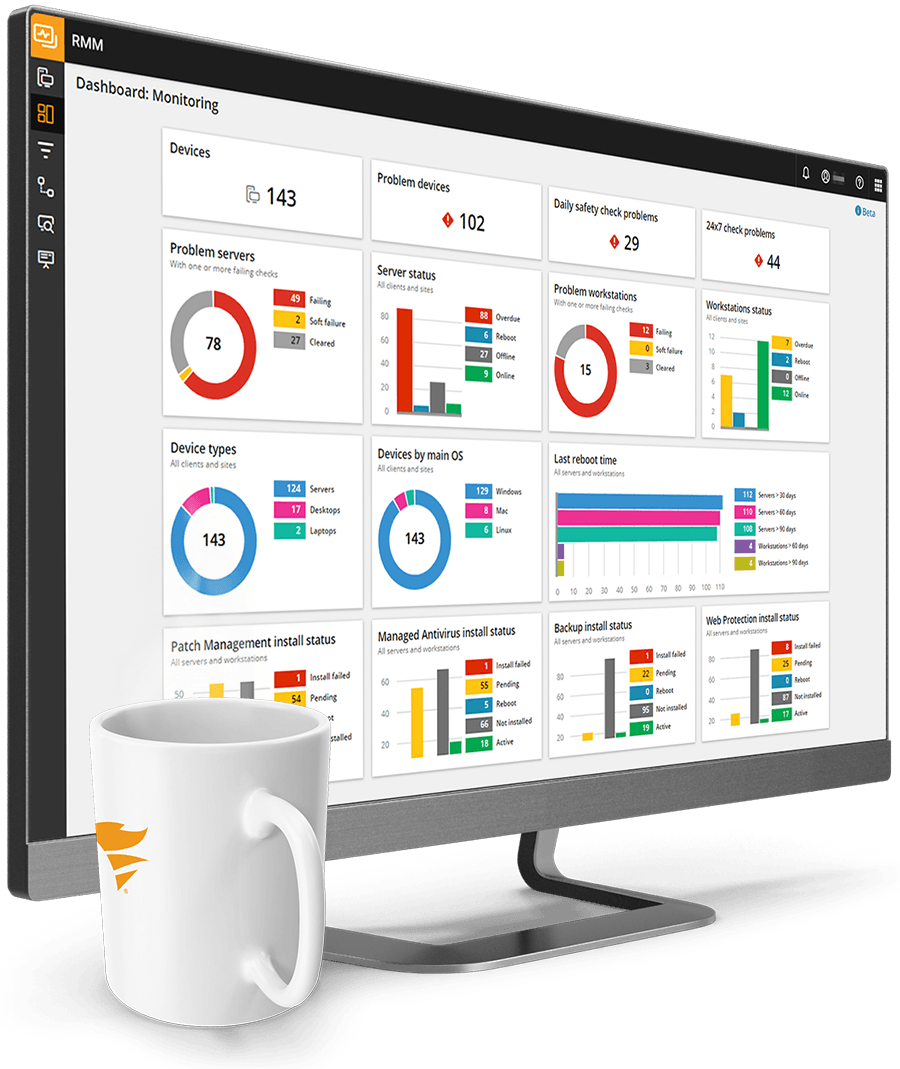 The Remote IT Management Tools You Need in One Dashboard
No one loves juggling multiple pieces of software. SolarWinds RMM gives you a comprehensive set of RMM tools to efficiently secure, maintain, and improve your clients' IT systems, all from a dashboard that highlights issues, so your techs know where to focus their time.
Out-of-the-box monitoring templates
Fast, safe remote access
Patch management
Managed antivirus
Web protection
Data-breach risk intelligence
Backup and recovery
---
Key Benefits
Easy-to-use with little to no learning curve; get up and running in minutes
Monitor, maintain, and keep track of your assets— workstations, servers, printers, network devices, and others—all from a single dashboard
Save time and deploy integrated software with one click
Deploy patches and updates to any or all devices across your IT environment (even with custom settings for certain devices)
Automate your daily operations to focus on higherpriority projects
Build automation policies and scripts without technical scripting experience using the drag-anddrop script builder for PowerShell
Streamline your processes to meet your business needs
Customize the platform to meet your business needs
Generate robust reports and dashboards to demonstrate compliance and help justify IT expenditures
Become part of the SolarWinds family and leverage a broad portfolio of products
Features:
Managed Antivirus
Leverage an antivirus solution that employs near-perfect malware protection.
Patch Management
Keep all of your software up-to-date in a highly automated fashion for streamlined IT maintenance.
Web Protection
Safeguard users from visiting malicious websites that could harm your network and devices.
Remote Monitoring
Easily monitor workstations, servers, network devices, and mobile from within a unified dashboard.
Logicards
Leverage actionable data-driven insights to identify and prevent issues before they occur.
Active Discovery
Identify new devices as they come onto the network and bring them under management with a single click.
Automation & Scripting
Create scripts to automate routine tasks using a simple drag-and-drop interface—no need to learn a scripting language or write a line of code.
Backup & Recovery
Back up files faster and, in the event of a disaster, restore full systems within minutes.
Mobile Device Management
Monitor, maintain and keep track of company- and employee-owned mobile devices.
Remote Access
Resolve tickets faster by repairing any workstation or server without leaving your desk .
Reporting
Generate the reports you need to make better decisions and demonstrate the value of your work.
Ticketing
Integrate with PSA solutions and be more efficient by managing tickets from SolarWinds RMM to supported PSAs.
Real-Time Architecture
Benefit from a world-class, ultra responsive, near real-time monitoring platform for faster, more proactive service.
Cross-Platform Support
Deliver the highest levels of service to your Windows, Mac and Linux user communities.
Risk Intelligence
Identify sensitive, hard-to-find data and calculate the risk of a data breach in dollars.
Email Security
Leverage best-in-class email security, continuity and archiving.
100% Cloud/SaaS Model
Deploy plug-and-play IT services in a highly flexible and cost-effective way.
Netpath
Monitor the connectivity of your end users to their most critical cloud, on-premises, or hybrid applications.
Ways N-central Can Help Your Business
Move from Break/Fix to a Fully Managed Model with Proactive Monitoring and Alerting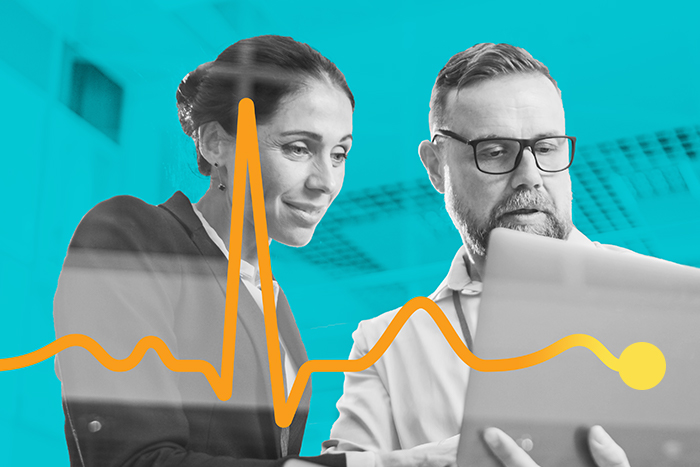 Customers on a break/fix contract rely on you to be available when an outage occurs. Any downtime in their business is now in your hands to troubleshoot and resolve as quickly as possible. The monitoring available within RMM helps you move away from reactive support to a proactive model by being ahead of your customers. This lets you move them onto a more proactive, managed services model. Know critical issues impacting your end-users' performance, connectivity, or the applications they rely on ahead of time—and work proactively to fix them without a minute of customer downtime.
Add Hours to Your Week by Automating Rote Tasks
Automating repetitive tasks can be a huge time saver. But writing scripts can take time (especially if it's not your forte). RMM includes a drag-and-drop editor that helps you automate tasks using a huge library of scripting objects. It also supports several major scripting languages if you prefer to write and upload your own code. Whether you want to standardize your onboarding process for new clients, simplify patching, or streamline the ticketing and billing process, our RMM tool lets you customize your experience for maximum efficiency.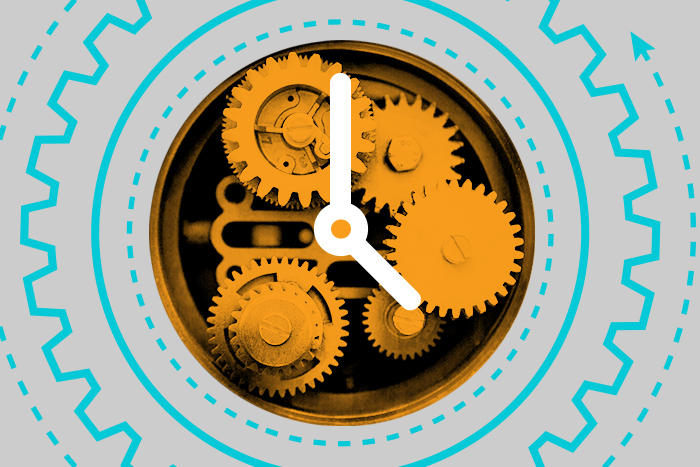 Put More Muscle into Your IT Security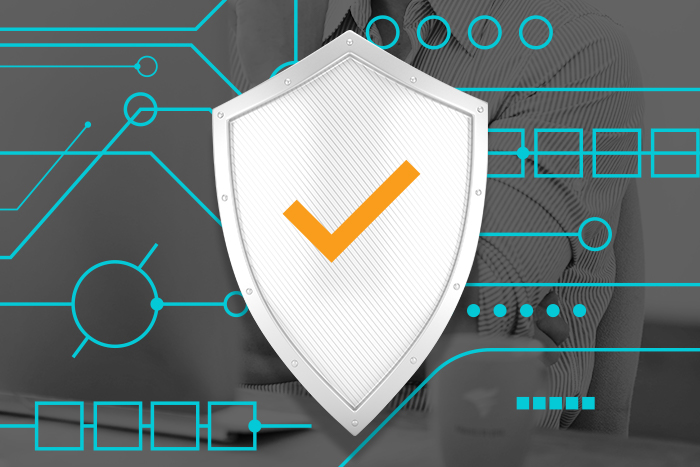 From malware to phishing, denial-of-service attacks to drive-by downloads, businesses face daunting security challenges that create truly frightening business risks. And whether a breach is connected to your business or not, clients often expect you to handle it. RMM offers multiple layers of security—including antivirus, web protection, password management, network monitoring tools, and backup & recovery—to help protect businesses from all angles. Risk intelligence scan tools help you prioritize your security efforts by identifying key vulnerabilities. And when you're ready, SolarWinds offers more advanced endpoint detection and remediation tools, like SolarWinds EDR, to get ahead of security issues before they threaten your clients' businesses.
Take Your Remote Monitoring and Management with You
In IT, convenience isn't a luxury; it's a competitive advantage. Efficiently solving users' technical challenges helps you reduce costs while providing better service overall. That's why RMM comes with both Android and iOS apps, so you can take your IT tools anywhere and anytime your clients need you.
A Platform That Grows With You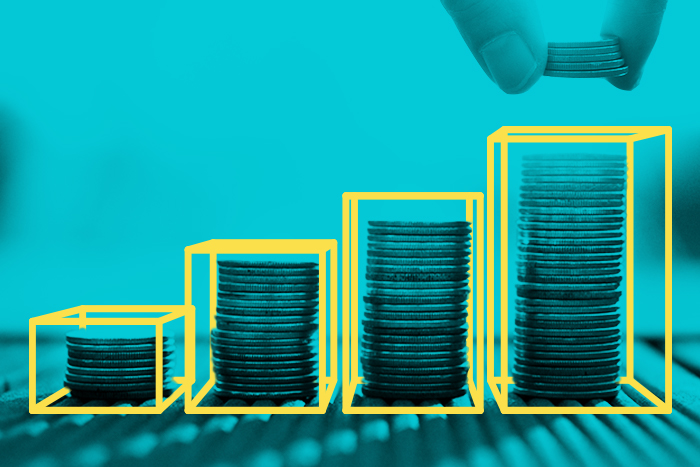 As you grow your business, you need an RMM product that grows with you at each step. Not every customer wants the same services—that's why you pay only for what you use, on a per-client basis. For example, if one client doesn't use web protection, you don't pay for it. Our modular pricing gives you the flexibility to expand services as needed instead of locking you into a contract. In short, whatever stage of business you're in, RMM will meet you there.
Get in touch with a Solarwinds Solutions Specialist today to Learn More!