Solarwinds Help Desk Essentials Pack

Save time, money, and resources by automating and simplifying help desk and IT support tasks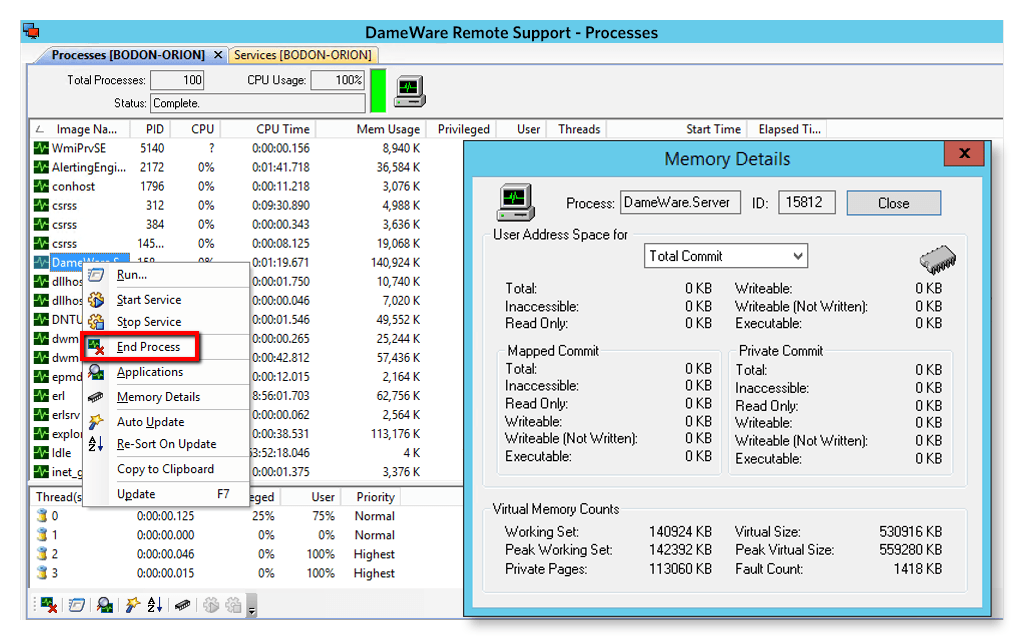 Dameware Remote Support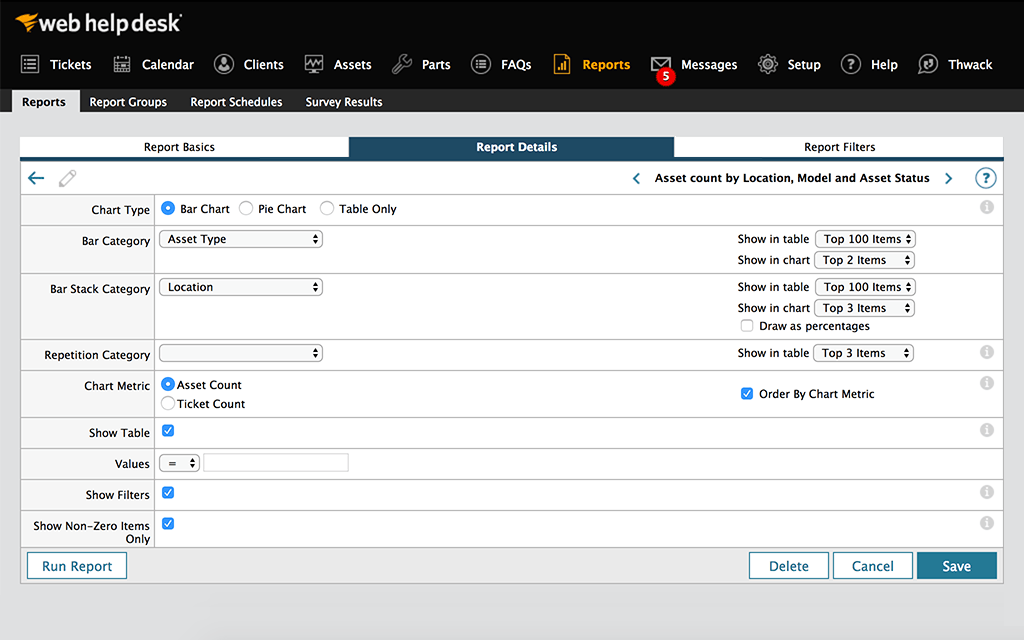 Web Help Desk
Overview:
Why Bundle?
Simplify IT Service Management
The integration of Web Help Desk™ and Dameware Remote Support enables you to simplify ITSM from ticket request to resolution.
Accelerate Support Delivery
Remove the need to manually manage support tickets and start using remote access to address problematic end-user machines and IT systems for faster troubleshooting.
Improve Customer Satisfaction
Respond to tickets quickly with remote support capabilities, and track and measure technician performance to continuously improve customer satisfaction.
What Does The Help Desk Essentials Pack Including?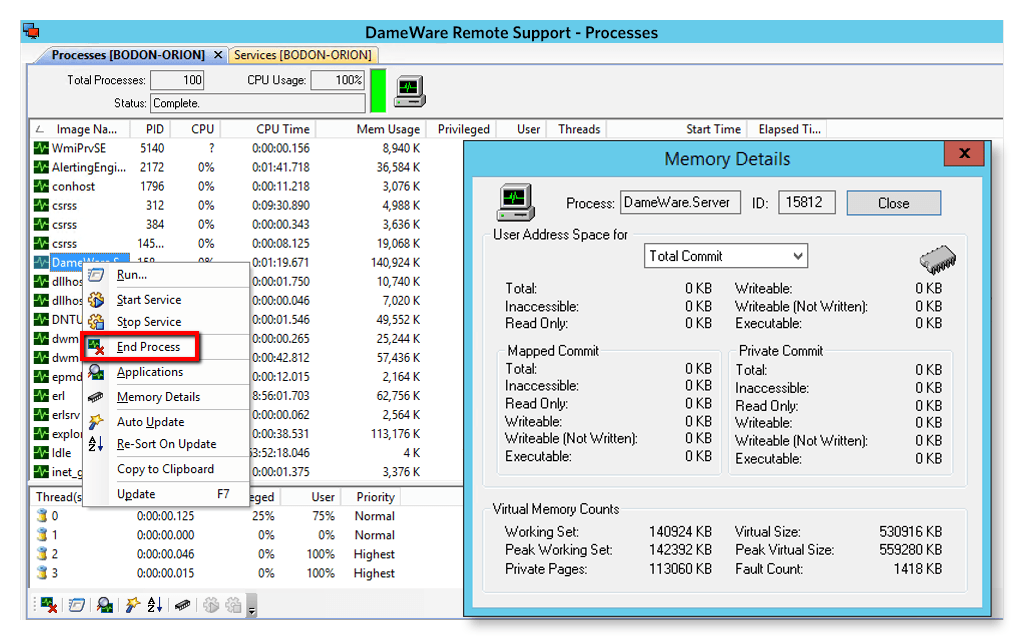 Remote control and systems management tools in one easy-to-use package
Fast and secure remote control
Anywhere, anytime remote assistance
Simplify Windows administration
Built-in remote admin tools
Deliver remote support from iOS and Android devices
Remotely manage Active Directory environments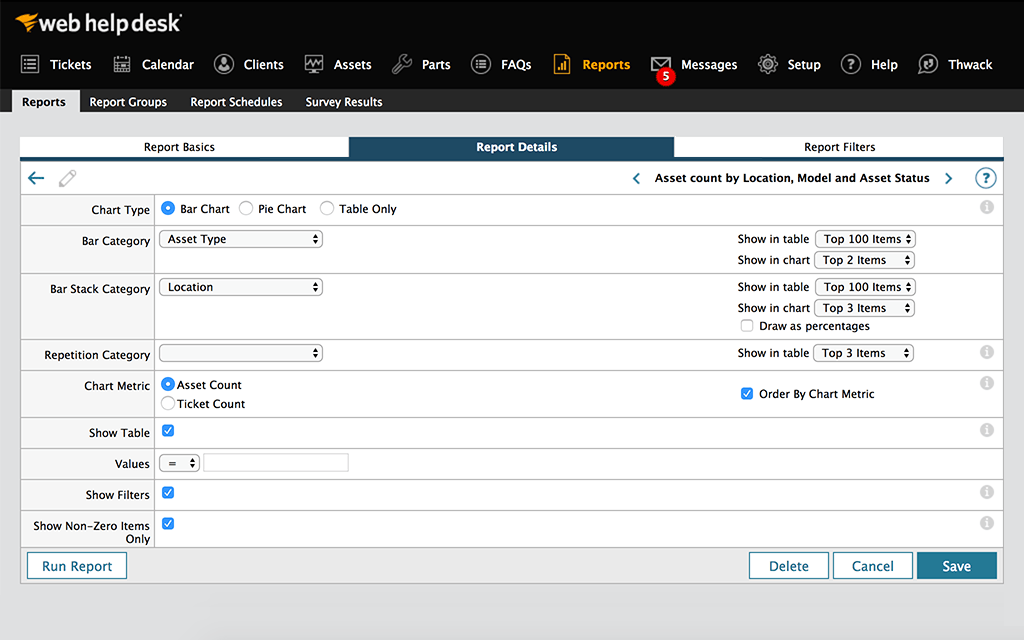 Affordable Help Desk Ticketing and Asset Management Software
Automation of ticketing
Centralized knowledge base
Tracking and management of IT assets
Simplified project and task management with relational ticketing
Integration with Active Directory and LDAP
Reporting to measure SLAs
What's Included:
| | Dameware Remote Support | Web Help Desk | Help Desk Essentials Pack |
| --- | --- | --- | --- |
| | | | Includes: Dameware DRS, WHD |
| Centralized ticketing and incident management | | | |
| Built-in knowledge base for self-service | | | |
| IT change management and customizable approval workflows | | | |
| Reporting, SLA alerts, and customer surveys | | | |
| Remote control Windows, Mac OS X and Linux systems | | | |
| Built-in tools for system monitoring, event log viewing, and network diagnostics without initiating a full remote session | | | |
| Remote access to support end-users outside the firewall | | | |
System Requirements:
Dameware Remote Support
Hardware
Minimum Requirements
CPU
1 GHz
Memory
20 MB RAM
Hard Drive
150 MB
Software
Minimum Requirements
Operating System for Installation

Windows Vista, 7, 8, 8.1, 10
Windows Server 2008, 2008 R2, 2012, 2012 R2, 2016

Operating System for Remote Agent
Dameware Mini Remote Control in Dameware Remote Support can be used to initiate remote sessions with:



Windows Vista, 7, 8, 8.1, 10
Windows Server 2008, 2008 R2, 2012, 2012 R2, 2016
Debian 5.0 and later (VNC enabled)
CentOS 5 and 6 (VNC enabled)
Ubuntu 10.04.1 LTS to 10.04.3 LTS, 11.10, and 12.04 LTS (VNC enabled)
Red Hat Enterprise Linux 5 and later (VNC enabled)
Fedora 15 and 16 (VNC enabled)
Mac OS X (VNC enabled)
Web Help Desk
Hardware
Minimum Requirements
CPU
Dual Core, 2.0 GHz or faster
Memory
3 GB (Add 1 GB for every 10 additional technicians)
Hard Drive
20 GB
Software
Minimum Requirements
Operating System
Licensed Version supported on:

Windows Servers: Windows Server 2016 (64-bit), 2012 (64-bit), 2012 R2 (64-bit)
MacOS 10.12 Sierra and 10.13 High Sierra, iOS 10 and 11
CentOS 6.5, 7.0
Red Hat Enterprise Linux (RHEL) 6.5 (64-bit), 7.0 (64-bit)
Fedora 24 and 25

Free Trial/Evaluation Version also supported on: Windows 10 (64-bit) and Windows 8.1 (64-bit)

Database
Web Help Desk uses an embedded PostgreSQL database as its standard database. Web Help Desk also supports:

MySQL 5.6 and 5.7
Microsoft SQL Server 2016, 2012 SP2, and 2014
PostgreSQL 9.5 and 9.6
NOTE: The minimum server requirements listed assume default configuration. Significantly increasing the poll rate or statistic collection rate could result in additional load on the server, which may require a larger CPU or additional memory.
Get in touch with a Solarwinds Solutions Specialist today to Learn More!